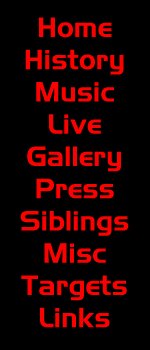 FREE Sediments mp3 files!
Email us: sedimail@thesediments.com
LIVE DECEMBER 9, 2000
"The SediGives" Live at Lizard's Lounge, December 9, 2000
Photos by Chris Nichols

Due to an injury to Tom Sparrow's wrist, he was unable to play drums but was able to play a little percussion and guitar (which he was just starting to learn). The Sediments' trusted friend and frequent guest through the years Scott Lucas stepped in at the last minute to perform the drumming for this concert. As always, he did a fantastic job and few in the audience had any idea that they were listening to a band that was working its way through a recent trauma!